Heart Foundation Webinar - From evidence to eating
Posted Sunday 24 October 2021 | Heart Foundation

From evidence to eating: a health professional webinar on how dietary patterns are leading the way forward in nutrition.
Coronary heart disease continues to be the leading cause of death in Australia, and poor diet is the biggest contributor to the burden of heart disease. In recent years research into heart disease and nutrition has shifted away from single nutrient approaches towards dietary patterns. Join the Heart Foundation and expert guest speaker Professor Sarah McNaughton to learn about the evidence supporting a dietary patterns approach to nutrition recommendations, and how the Heart Foundation has been leading the way in this area.
Professor Sarah McNaughton, Deputy Director of Deakin University's IPAN and Chair of the NHMRC Dietary Guidelines Expert Committee, will provide an update on dietary patterns evidence and its role in nutrition recommendations, and Heart Foundation dietitian Sian Armstrong will take you through the Heart Foundation's evidence-based Heart Healthy Eating Pattern recommendations, including the latest advice on meat, eggs, and dairy. You'll learn about how the Heart Foundation develops evidence-based food and nutrition position statements and resulting recommendations, and how these are put into practice.
Speakers
Prof. Sarah McNaughton (PhD, APD), Deputy Director, Institute for Physical Activity and Nutrition, Deakin University.
Sian Armstrong (APD), Heart Foundation Senior Food and Nutrition Advisor.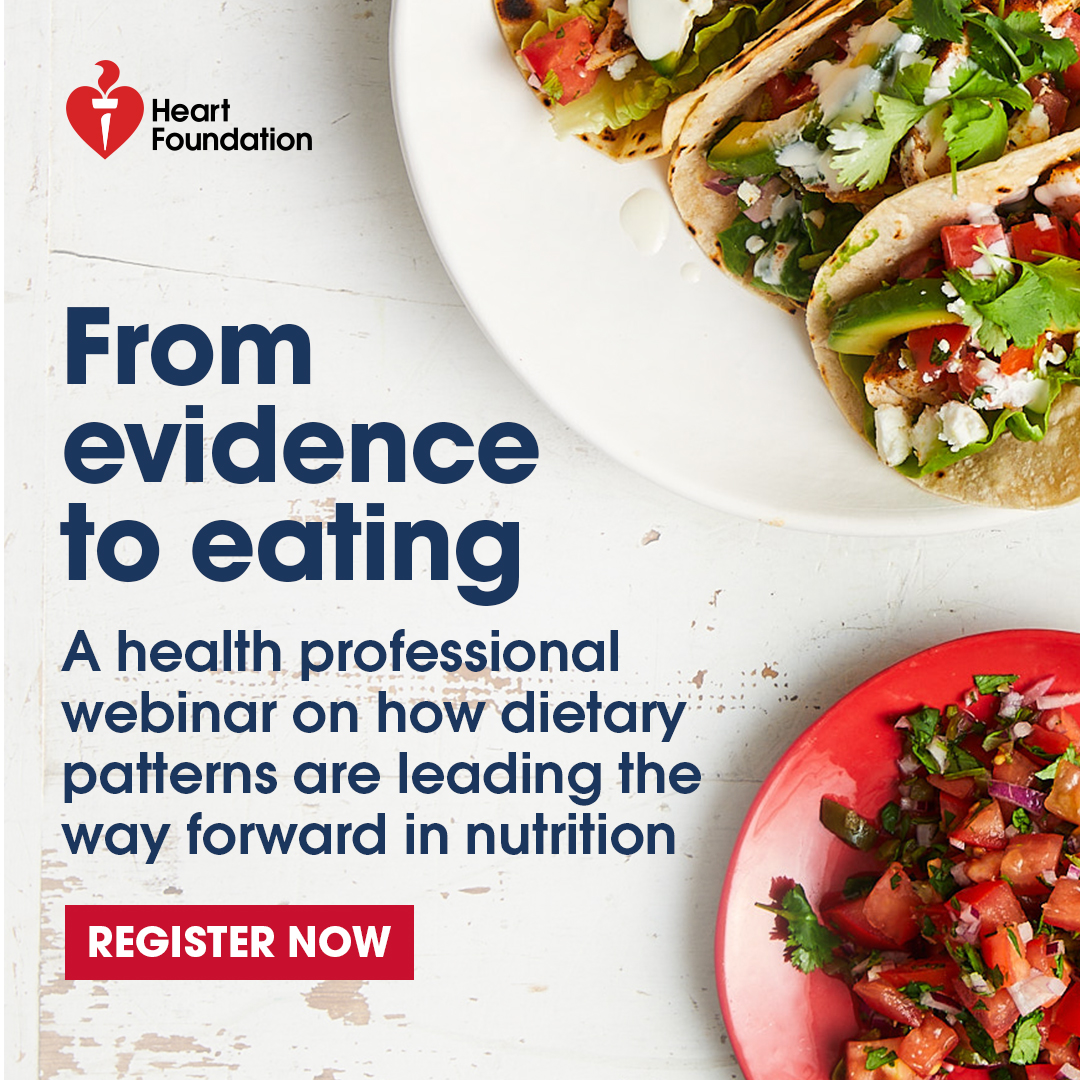 Last updated: Friday 08 October 2021
Search form