Meet Dr Konrad Kangru
Published 18 October 2021
Whitsunday Doctors Service using data to guide them in helping local residents live happier, healthier, longer lives.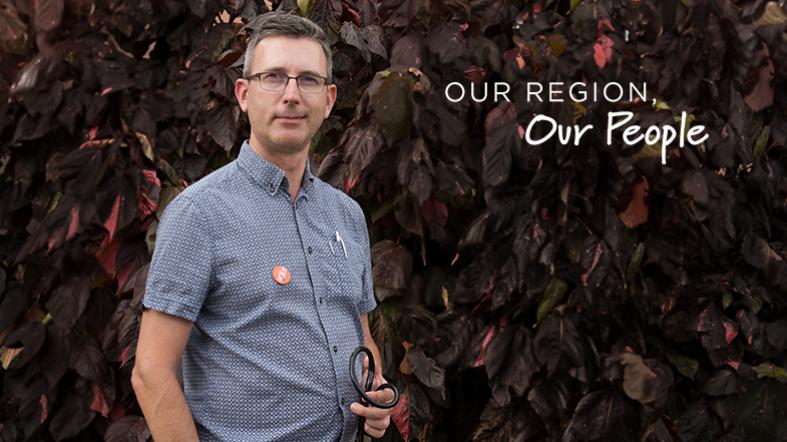 Whitsunday Doctors Service is focused on providing the highest standards of care possible for their patients, and they are using their own practice data to achieve it.  
Led by GP Dr Konrad Kangru, the practice has committed to ensuring their patient data is accurate and up-to-date by taking part in the Northern Queensland Primary Health Network (NQPHN) Data Program.
Through the Data Program, a general practice's data is extracted, analysed, and then used to positively influence patient health outcomes within the primary healthcare setting. 
The program also benefits the practice by distinguishing the best way to streamline business processes, assisting with continuous quality improvement (CQI), identifying opportunities to maximise appropriate utilisation of MBS billing, and improving data quality for accreditation preparation. 
"Understanding and utilising data is tremendously important for our practice," said Dr Kangru.
"We love being able to demonstrate to our patients, to our students and registrars, and to the visiting accreditation team that we actively seek to provide the very best standard of primary care we can, with the resources available.
"Our GPs participate in continuing audits for women's health, diabetes, and skin cancer management. 
"We assess our performance on smoking cessation rates, and how regularly we are performing proper spirometry to better diagnose early chronic obstructive pulmonary disease (COPD). 
"We ask our students how common these conditions they're seeing with us are, and which groups are at highest risk. 
"Our nurses grab our patients from the waiting room before they see the doctor to quickly update height, weight, and waist measurements, and see if progress really is being made."
By utilising meaningful and accurate data, Dr Kangru and his practice team are able to establish goals to work towards in relation to the care they provide for their patients and the greater
Whitsunday community, and work out what they need to do to achieve them. 
Dr Kangru said it is important that his practice takes the extra time to ensure their data is complete and up-to-date.
"There is no simple way for us to define what our endpoint is meant to be, let alone how we're going to get there, if we don't have meaningful and current data," said Dr Kangru. 
"Every day in general practice we are confronted with unique clinical encounters managed in discrete patient episodes. 
"While we might conduct 20, 30, or 40 different n=1 clinical trials each day, it is our own access to data which guides our decisions. 
"Although we might think that we're too busy to collect data, and it isn't relevant to our own practices, data has always been valued in medicine.
"Collecting and analysing our practice data is how we are able to measure that we are being successful in our work, such as decreasing the number of preventable hospitalisations or preventing complications of chronic disease.
"It also enables us to demonstrate that the standard of care we provide in a regional setting is as good as anywhere else in Australia.
"If we didn't record important patient data, collate it, share it, and improve upon it, then we wouldn't know if we are actually achieving our goals.
"Our practice data provides us with an evidence base that steers us in the right direction so that we can make the biggest impacts on the wellbeing of our patients." 
To learn more about the Data Program, visit www.nqphn.com.au/healthcare-professional/provider-hub-360/nqphn-data-program

Last updated: 20 October 2021
Search form