Mackay Regional Council celebrates the 10 year Anniversary of My Community Directory in the region
Published 30 March 2021
NQPHN Executive Director - Mackay Karin Barron and NQPHN Digital Manager Janine Cox recently joined Mackay Regional Council and My Community Directory at the Mackay Jubilee Community Centre to celebrate the 10 year anniversary of the Community Directory and Diary platforms (Community Information Exchange).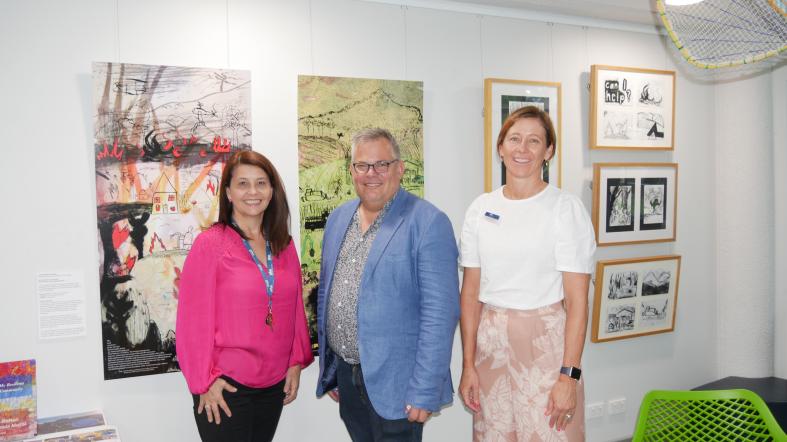 Mayor Greg Williamson said Mackay Regional Council is proud to be a member of the My Community Directory and Diary platforms, which are important community resources. 
The platforms were originally developed in the Mackay region, but have grown and are used across Australia. In 2019, Community Information Exchange won the Telstra Business Award for Social Change Maker 2019.
Now as a Brisbane-based organisation, Community Information Exchange has undertaken work across multiple sectors and agencies to promote community information exchange to ensure that community and providers have improved capability to navigate both the social and health sectors.
Mrs Barron and Mrs Cox both presented at the event and discussed:
how NQPHN has utilised the platform to support communities and providers across North Queensland
the Community Information Exchange products, future integrations, and reflection on the journey this far.
Visit the Mackay Community Directory, here.
Last updated: 06 April 2021
Search form