The Australian Government has a plan to provide the COVID-19 vaccine to Queenslanders, working alongside the Queensland Government.
Getting the COVID-19 Vaccine
On 8 April 2021, the Australian Government updated its advice on the rollout of the AstraZeneca vaccine.
For the latest news and information about COVID-19 vaccines in Australia see the Australian Government Department of Health website and the Queensland Health website. Both websites are credible sources for COVID-19 vaccination information and are updated regularly.
Northern Queensland Primary Health Network does not book doctors' appointments with vaccine providers or determine eligibility.
In the vaccine rollout, COVID-19 vaccines will be available in phases. Groups of people get the vaccination at different times.
The groups are Phase 1a, Phase 1b, Phase 2a, Phase 2b and Phase 3.
COVID-19 Vaccine Eligibility Checker
To check your eligibility and for bookings, visit the Australian Government's Vaccine Eligibility Checker, or you can call the National Coronavirus and COVID-19 Vaccination Helpline on 1800 020 080.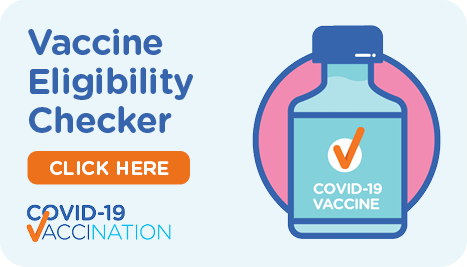 Northern Queensland COVID-19 vaccine options for eligible Australians include:
GP Respiratory Clinics are Commonwealth-funded clinics, supported by Northern Queensland Primary Health Network, providing COVID-19 vaccinations for eligible people under Phase 1b, and for people without a Medicare Card or regular GP. These clinics are located in Cairns, Innisfail, Townsville, Charters Towers, and the Whitsundays.
General Practitioners (GPs) may provide COVID-19 vaccines to eligible patients. You can use the Australian Government's Vaccine Eligibility Checker to find out which GPs in your region are administering the COVID-19 vaccine.
There are some things you can do now, while you wait to be vaccinated. Find out what you can do to be ready for your COVID-19 vaccine.
If you have any respiratory/cold/flu-like symptoms, such as cough, fever, sore throat, shortness of breath, runny/stuffy nose, fatigue or lack of taste or smell or a range of other symptoms, including vomiting, nausea or diarrhoea, you should get tested for COVID-19.
07 February 2022